Concrete core drilling is the process of penetrating concrete walls, floors and ceilings with clean, perfectly round holes, typically to allow for installation of utility lines.
Holes can be drilled as small as a centimeter in diameter up to nearly two meters wide, depending on the skill and experience of the operator.
Small concrete core drilling jobs are often carried out by electricians and plumbers so they can route power cables and water pipes through a property. Keen DIY-ers may also attempt such work.
However, more extensive concrete core drilling is usually best left to the experts, who have the necessary skills and experience and the right tools for the job, such as powerful, diamond-tipped drilling machinery.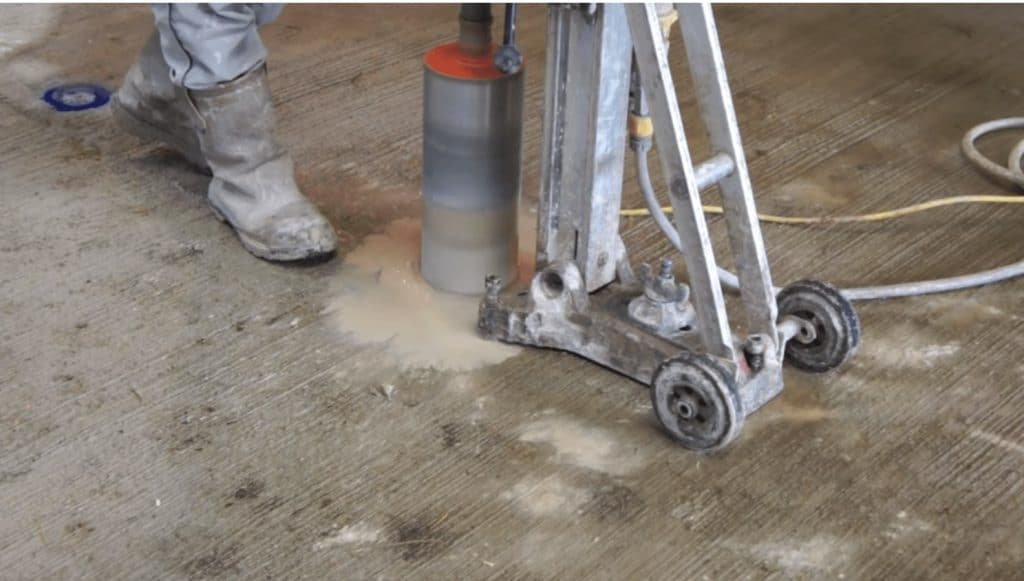 DIY vs professional concrete core drilling
Buying or even hiring good concrete core drilling equipment can be expensive. Diamond-tipped drill bits alone can cost from $50 to $100 or more, depending on the size of the diameter.
Many householders find that engaging a professional concrete core drilling company works out to be more cost-effective – and guarantees a high-quality job with minimum inconvenience.
Advantages of hiring concrete core drilling professionals
Concrete core drilling professionals are adept at cutting neat circular holes into concrete to remove a solid core without damaging the integrity of the concrete structure as a whole.
Other benefits of hiring professional concrete core drilling services include:
State-of-the-art concrete core drilling equipment.
Careful attention to detail.
Experienced operatives.
Technical expertise.
Stringent safety precautions.
Drilling into concrete walls, floors or ceilings can be fraught with problems if you're not really sure you know what you're doing. Hidden hazards like existing or old electrics or plumbing may be lurking out of sight.
Concrete core drilling experts are well aware of these potential dangers and know how to spot them with special technology such as surface-penetrating radar scanning.