Concrete is the material of choice for many buildings because it's so strong. However, that can pose a problem if you need to cut into it.
There are many varieties of concrete – some tougher than others – but even the more porous types can be difficult to saw into.
This makes it imperative to find the best concrete cutting saw. Basically, concrete cutting saws can be divided into two categories:
Cut-off saws.
Diamond chainsaws.
But which is better? The answer depends on how deeply you need to cut into your concrete surface.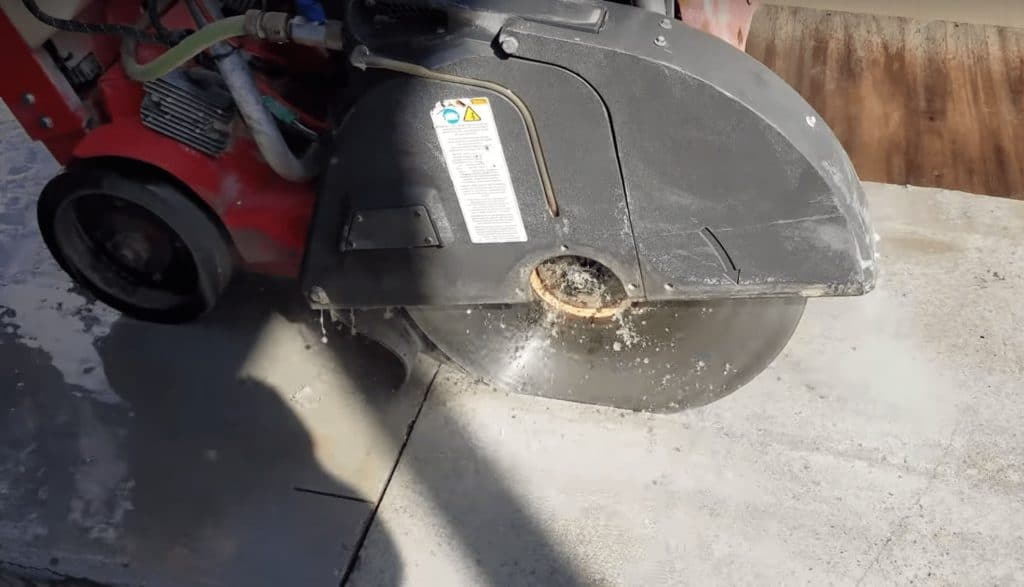 Why cut-off saws are the industry standard
Cut-off saws – also known as abrasive saws or chop saws – are chosen by most people planning a concrete cutting job, and are regarded as the industry standard.
The cutting action is provided by an abrasive disc – typically with diamonds embedded in it – similar to a thin grinding wheel.
Cut-off saws can be powered by different sources, each with their own pros and cons.
Electric saws are commonly used for cutting concrete because of advantages such as:
Ease of use.
Light weight.
Quiet running.
However, electric saws tend to be less powerful than pneumatic or hydraulic saws, and gas-powered machines are very portable but need more looking after.
Advantages of diamond chainsaws
Concrete-cutting diamond chainsaws – similar to wood-cutting chainsaws – come into their own in situations calling for fast, clean, deeper and more precise cuts. Like cut-off saws, they're also lightweight and portable.
As the name suggests, diamond chainsaws have a chain with diamond segments – laser welded to the chain. Even small diamond chainsaws can be plunged nose-first deep into the concrete, and they make it easier to produce square corners.
The most common diamond chainsaw people rent is a gas-powered machine with a 30.5cm depth of cut.
To DIY or not to DIY?
If you need to cut an opening less than about 12.5cm deep, the best saw for cutting concrete is the cut-off type. If you need to go deeper, you'll be better off with a diamond chainsaw.
Pricing of concrete sawing tools can vary a lot. For the sake of safety, it's advisable to buy the best quality saw you can afford.
Alternatively, you can get complete peace of mind by leaving it to the experts – a professional concrete cutting company with trained, experienced operatives.