Concrete cutting produces a lot of dust. This is the main reason professional concrete cutters working inside a building wet the concrete before and during the process.
This method – called indoor wet concrete cutting – not only reduces dust emission but also acts as a lubricant to prevent saw blades and drill bits from overheating because of friction. Wetting the concrete surface also helps to make the cutting process less noisy.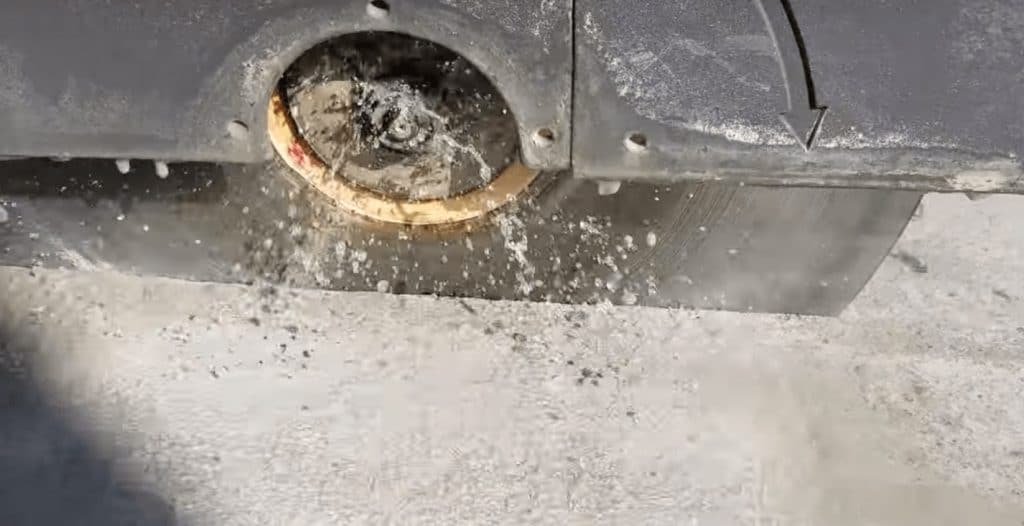 Keeping dust to a minimum
The main purpose of indoor wet concrete cutting is to provide a safety measure to lessen the amount of dust produced. Dust in general can be a health hazard because of its potential to damage the respiratory system.
Dust from concrete is even more dangerous. It contains high levels of tiny silica crystals – 100 times smaller than a grain of sand – that can easily be breathed in without you realising what's happening.
Repeated or prolonged exposure to crystalline silica can lead to lung cancer and silicosis – both life-threatening diseases.
Research indicates that indoor wet concrete cutting can reduce dust by 85 per cent.
Providing lubrication and reducing noise
A lot of friction is produced when high-powered tools cut or drill into a high-density material like concrete.
Without wetting the concrete, the resulting build-up of heat could break cutting edges – particularly in an indoor setting, which naturally has reduced ventilation – and send shrapnel flying about at speed.
Friction during concrete cutting produces noise as well as heat, and in an enclosed space the din can be deafening. Wetting concrete to reduce friction will lessen the level of noise.
Keeping everyone safe
If you have concrete cutting work done in your home, you'll now know why the technicians keep wetting the concrete they're working on.
Indoor wet concrete cutting is designed to keep themselves and you safe from the harmful effects of silica dust emissions and noise pollution, and prevent accidents like bits of machinery shearing off.